0.4% of applicants to open a Chick-Fil-A restaurant are accepted by the chain. More than 20,000 people apply annually, and the Chick-Fil-A headquarters selects just 75-80. That is a crazy level of selectivity, but it's worth it.
Chick-Fil-A stores outperform competitor stores in annual revenue even though all Chick-Fil-A stores are closed on Sunday. The company charges significantly less to new franchise owners to get their stores up and running compared to competitors. It is a difficult selection process, sure, but no one can deny the success of Chick-Fil-A's model.
What makes Chick-Fil-A so special?
Values – Selectivity – Trust
Three words regularly cited in the fraternity and sorority lexicon, but almost completely absent in practice. We talk up a storm about our shared values, but we know students join to make friends. We tout selectivity, noting fraternity members outperform their peers, but we demand inclusivity and often celebrate 100% "bid placement" (more on that later.)
We refer to undergraduate chapters as self-governing and brag nationally about student leadership. Today, however undergraduate chapters are expertly micromanaged. A chapter president may directly report to three or more people/entities with competing agendas.
We fail to practice what we preach across the board. Our students suffer as a result.
A chapter's membership turns over roughly every four years. So, the best way to to brighten or darken its future is through the recruitment of new members. Brought in the right way, and taught the right things, they can revamp a chapter in four years. A great starting point for students: Be honest.
Inter/National "Competition"
The National Panhellenic Council (NPC), the governing body for 26 women's fraternities and sororities, has monopolized social Greek-letter clubs for women. It has effectively prevented any sorority from growing to national or regional prominence within the past half-century.
That same issue applies to a lesser extent to fraternities of the North American Inter-Fraternity Conference (NIC) and  members of the National Pan-Hellenic Conference (NPHC). Other umbrella groups are newer, and consist of newer organizations. I'm cautiously optimistic that the point of this post may not yet apply to them, but it should serve as a warning.
Fraternities were once thousands of social clubs across college campuses. Today, they are corporations churning out "You can be a leader too!" programs in lieu of any genuine mission. We are basically pyramid schemes: Organizations impose productive expectations on collegiate chapters, which then impose those expectations on students. Few if any of the students benefit from what they pay up, and the programs designed to reach all members are, as expected, low quality.
Manpower Needed
To churn out the most service hours, the most dollars raised for charity, the most leadership positions held and the most students attending programs, chapters are encouraged to grow. Some are applauded for reaching unthinkable heights of 300 or more members.
This is a direct result of the centralization of the fraternity experience. Local fraternities are almost non-existent in 2018, even though they were the fuel behind our organizations' growth and transformation into regional and national powerhouses throughout the 19th and 20th Centuries.
Professionals and administrators at colleges and universities favor inter/national organizations. They prevent and work against the establishment of local organizations without a specific, perhaps social-justice-oriented cause. (Even in that case, there are already dozens of culturally-based social fraternities and several LGBTQ-oriented fraternities – "why set up a new one?" will be a question many students face)
Competing For Metrics, Not Talent
Without social competition from upstart groups, national fraternities "compete" in a variety of previously mentioned categories: service hours, program attendance, fundraising, philanthropic donations, etc. No one publishes which fraternities are actually doing well in any of these metrics. They are almost immediately forgotten at the start of a new school year.
Look at your fraternity's or sorority's chapter resources and take note of the number of recommended executive board and chairman positions. Some require 30 or more positions to complete the basic expectations of their inter/national organization and school! In those cases, a chapter with fewer than 30 members is already failing to live up to its expectations.
The Root Of Our "Problems"
Which problems face fraternity chapters? Apathy, Debt, Relationship Violence, Substance Abuse, Hazing/Risk Management
Knowing those problems, we somehow ignore the fact that we drive chapters toward being less selective. In catering to our uniform expectations of social fraternities, we make our fraternity communities less diverse and less appealing to a wider demographic of student. We can't be considered selective if 80% of a campus wants nothing to do with us in the first place.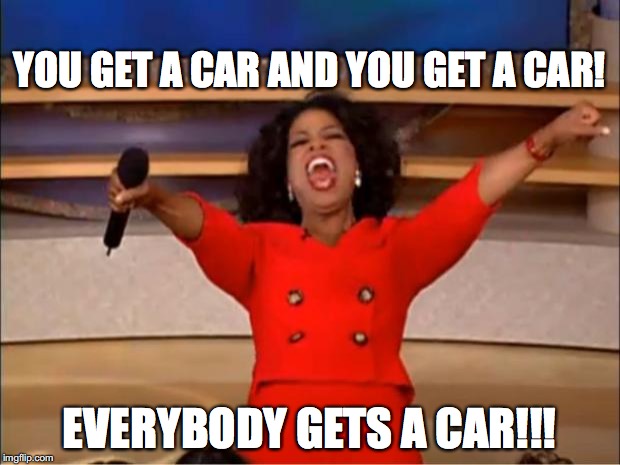 Forced Inclusivity Is Incompatible With Our Mantras
I'm all for fewer barriers to the fraternity experience, but that goal is incompatible with the "growth at all costs" mindset of fraternity leaders. We try to restrict the number of fraternities at any given institution because each must maintain a sizable membership to complete all that we ask of them.
A campus with 5, 10 or 20 fraternities will be encouraged to extend invitations to as many interested students as possible. You may hear fraternity professionals tout that the organizations at their school extended bids to 100% of those who participated in rush.
That's not anything to brag about. Why would we want chapters at a particular school accept almost anyone who seeks them out for membership? That is the most terrible quality of formal recruitment processes. (Not to mention how unnatural and limiting "formal recruitment" is to the friend-making process.)
Be More Like Chick-Fil-A
Some may dislike Chick-Fil-A because of their chosen values. That's fine; there are plenty of other restaurants. But it's hard to ignore that they make great food, provide excellent service to their customers, and have a successful model that has tens of thousands of people lining up for a few dozen positions each year.
If we want to set new standards for college students, recruit exceptional leaders, and graduate them into successful alumni, then we should get rid of our checklists o' leadership and 100% bid acceptance. Focus instead on a diverse fraternity community comprised of smaller chapters, doing fewer things, and doing them very well.
Orient recruitment away from who can get the biggest class and toward who can find the brightest, most talented, most driven students on campus. Policies preventing the establishment of new fraternities are making fraternities anti-competitive. They deprive all students (including ones who aren't white males) from their right to association and expression.
If our goal is to be exceptional, we can't simply pretend that the 10% of members we talk about all the time are a true reflection of who we are. People are dying, and teaching hazing prevention to a bunch of guys who don't otherwise care is a less brilliant solution than encouraging chapters not to recruit people who don't care – size be damned.
Chill. You won't lose your budget overnight.
This isn't to suggest we accept just 0.4% of all applicants, or that chapters are capped at 10 or 20 men. We could taper our expectations in order to better mitigate our risks. There will be less revenue to spend, and fewer incidents to spend it on. Why don't we start by celebrating when a fraternity community has an acceptance rate as selective as their host college?
Celebrate when every fraternity man and woman on a campus achieves a 3.0 GPA, not when half hit below a 2.5 and the rest work hard enough to bring the average to a respectable level. Celebrate when there are more fraternities offering unique opportunities to a variety of men, rather than a few mega-chapters offering copy-paste checklists to a limited demographic. There is logic in the strategy of "shrink to grow."
Maybe the 21st Century is a time to focus on incubating the great minds, great artists, great statesmen and great innovators of future generations. It beats some weak promise to make anyone better as long as they make 8 easy payments of $XXX over 4 years.