JUMP TO:
You may have seen some of these books, authors, blogs or bloggers referenced on FraternityMan.com, and for good reason! Click on a link to be taken to a website to purchase any book or to learn more about an author on our "Author List." Books featured on this list are written by fraternity men and women or about fraternities. Refer books, authors & blogs by sending an email to Nik@FraternityMan.com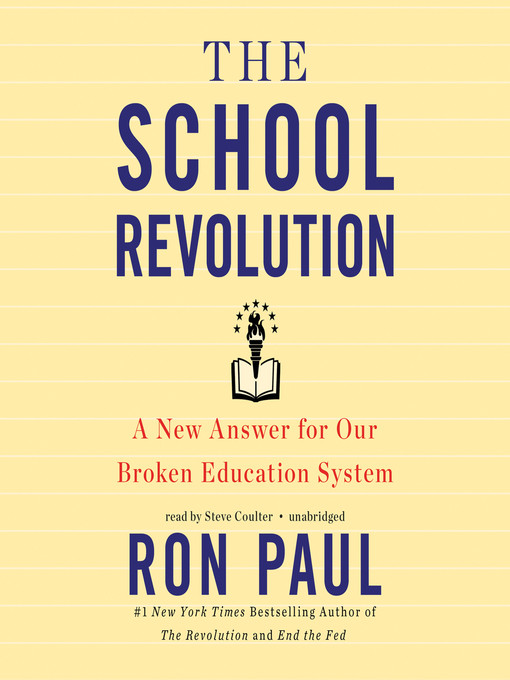 The School Revolution by Ron Paul
This book should be considered by all with an interest in fraternity, sorority and education (from K-PhD and beyond). Dr. Paul sticks to his libertarian credentials throughout, but the true benefit are his ideas to simplify and personalize the process of education in the United States. These ideas can be easily adapted to fit a private organization's educational model or an individual teacher's approach to instructing a class.
Good Guys by Matt Mattson & Josh Orendi
Still one of the best books written related to fraternity and sorority. The great thing about Good Guys is that it teaches recruitment philosophy in addition to offering many (many) tactical solutions to help your chapter improve. I spent many years working with the team at Phired Up while a student and fraternity staffer. Aside from blog posts on Fraternity Man (wink), this is the thing to read to recruit like pros.
Motivate the Middle by T.J. Sullivan
The great thing about T.J. Sullivan's "Motivating The Middle" is that it can be read in a few hours. Sullivan keeps the book focused on a high level philosophy to help leaders maximize the chapter they have to work with. In a world where students are constantly told by one another, alumni and professionals that everyone needs to be an active part of a chapter, Motivating the Middle helps those of us facing the realities of leadership embrace our limitations.
In A Relationship by Aaron Boe
This book offers tons of helpful advice and insight into establishing healthy, fulfilling relationships. Aaron Boe occasionally injects some deadpan humor into the way he writes, and most of the book emphasizes that your gut feelings come from a place of truth. This is a wonderful book and resource for parents or members eager to implement some sexual misconduct prevention education that isn't just statistics and shaming tactics.
Building Up Without Tearing Down by Chad Ellsworth
This book offers some insight born of experience regarding hazing. Chad Ellsworth takes an approach which would not offend those who find rites of passage to be a valuable asset to the fraternity bonding experience. That being said, the book serves a healthy dose of information to help those who feel like they need to break away from hazing traditions to do so.
Brown and Blue and Greek by Charles J. Trantanella
I was thankful to receive a copy of this book from Mr. Trantanella and had a chance to read through most of it. It is a very in-depth history of the Tufts fraternity/sorority community, and would probably be a great resource for Tufts students, alumni, student affairs staff, and any fraternity history buffs out there. Use it for reference material or to inspire a member education program.
PREVIOUS BOOKS OF THE YEAR
These books are not necessarily related to Fraternity (this list worked differently before), but they can help expand upon books in this list. Consider any of the following as you make a name for yourself in the fraternity world. 
 Zero to One by Peter Thiel
The theme for Fraternity Man in 2015 is for our organizations to become truly indispensable to the American educational system by finding and developing a niche. Peter Thiel's Zero to One delves deep on the keys to success when developing or re-developing an organization. A talking point that has made its way into a couple Fraternity Man posts instructs that markets tend to shift when a new technology outperforms an older technology by a power of ten. The book is a must for anyone seriously considering opportunities for growth and redemption in the field of Fraternity & Sorority Life.
The Motivation Manifesto by Brendon Burchard
Plenty of books offer advice as to how best go about doing things you want to go about doing. Some may even already be included in this list. What is great about The Motivation Manifesto is that it at once empowers a reader and provides him or her with a solid moral foundation to get work done. Each person desires to experience the pursuit of happiness, and this book is a great way to get your new resolutions ironed out. . . for good.
The 50th Law by Robert Greene & 50 Cent
Robert Greene is all over this reading list, but his most recent work in partnership with 50 Cent is a modern appeal to a younger, entrepreneurial generation who grew up as rap matured into the beast of a genre it is today. The 50th Law takes Robert Greene's exceptional method of demonstrating  his tactics of leadership through historical references and crosses it with the lift and story of 50 Cent, a once-dealer turned rapper famous for being shot 9 times turned business mogul. It's an edgy book that'll boost your confidence and unapologetically teach you to be a change-maker.
AUTHOR LIST
Listed below are a few authors who have a consistent quality and style to their writing. Each of which have written a variety of books worth exploring for yourself or as a group activity with your brothers and sisters.
Tim Ferriss: Whether you are trying to add time, health, sanity or some combination of the three to your life, any book by Tim Ferriss will meet your needs. His blog is filled with a ridiculous amount of content and links to content that reduce the amount of time you spend stressing about life, a great body or great food and increase the amount of time you have to enjoy life, a great body or great food. [check him out]
Robert Greene: As mentioned before, Robert Greene is a bad ass. His books have a no-nonsense approach to help individuals obtain influence, master a trade, or navigate a tough environment. Greene is the perfect author for those who love historical context when learning about new ideas. [check him out]
Susan Scott: This woman is a power player with regard to mastering the art of leading and conversations. Do you often sandwich bad news between two little blurbs of good news? Scott will tell you why you're stupid. [check her out]
Have you read any of the books on this list? Do you have recommendations? Do you just want to chat it out? Use the form below to connect!